RW King, based in Cameroon, is now an official dealer of Mitsubishi Turbocharger and Engine Europe B.V. (MTEE). They are responsible for the sales and service of the Mitsubishi Generator Set range from 770 to 2935 kVA in Cameroon.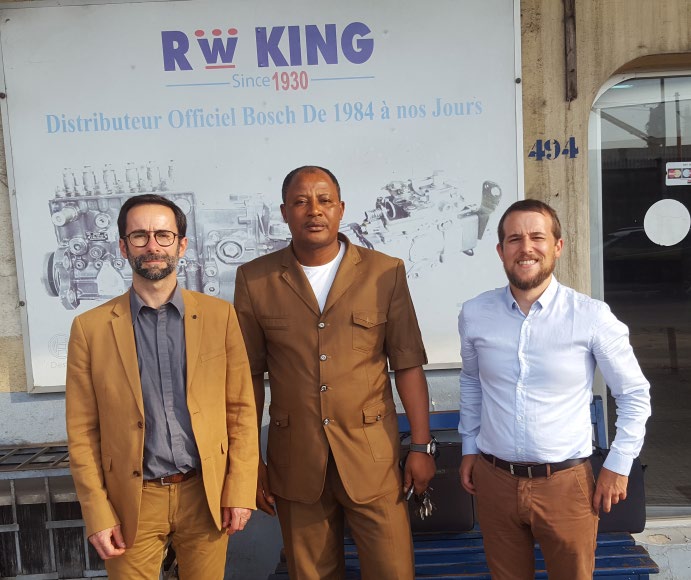 RW King is already a strong player in the market. Established in 1930 they provide sales, technical support, parts and service for mechanical, electrical and industrial installations in Cameroon. With Mitsubishi Generator Sets, RW King will add another quality brand to its lineup and extends is generator set range to 3000 kVA. Martin Azemkouo, CEO of RW King "We are pleased to be appointed as Mitsubishi Generator Set dealer for Cameroon. Mitsubishi products are known for their quality and reliability and are a great addition to our lineup."

The Mitsubishi Generator Set diesel lineup comprises a power output from 770 up to 2935 kVA. These generator sets can be found in a multitude of applications including standby, emergency power, prime power for peak shaving or base load power plants. They are built with reliable Mitsubishi Engines, Mitsubishi Turbochargers and a top-quality brand of alternators making them outstandingly reliable and excellent in performance.

The appointment of RW King is part of MTEE its expansion plan to bring Mitsubishi Engines and Generator Sets to the African market. "Mitsubishi is already an appreciated brand in Africa and our products fit the market needs of reliable engines and generator sets/energy solutions that are easy to install and maintain. We are now steadily expanding our dealer network and are happy to welcome RW King to our family" says Morten Brix, Business Unit Leader and Senior Manager at MTEE.
RW King
452, 462, 492 Boulevard Leclerc Beach
P. O Box : 4022
Douala – Cameroon
www.rwkingcam.com
About RW King
RW King provides sales, technical support, parts and service for mechanical, electrical and industrial installations in Cameroon. They operate via their own branded departments SOCOMI MATFORCE, MATELEC and EQUITEC and have a strong presence thanks to their locations in Douala, Yaoundé and Garoua.

About Mitsubishi Turbocharger and Engine Europe
MTEE provides diesel and gas engine solutions and generator sets for marine, industrial, construction, agricultural and integrated power plant applications. MTEE operates in the regions; Europe, Russia, Middle East and Africa. The company is part of the Mitsubishi Heavy Industries Group and is located in Almere, the Netherlands.