Almere, the Netherlands
Marine Parts & Propulsion AS (MPNP) is well-known for its tailor-made solution with independent engineers & experienced mechanics and specializes in engines, spare parts and service in Marine Market in Norway for Mitsubishi.
Recently, the markets in fish farming and the demand for industrial genset are growing significantly, especially in Norway. MPNP has partnered with Mitsubishi to become our representative in these new growth markets in this territory.
This opportunity allows MPNP to offer a greater range of both Marine and Industrial Engines in Norway to continue developing their businesses.
Therefore, we are proud to announce this new growing partnership and we are looking forward to a more successful collaboration.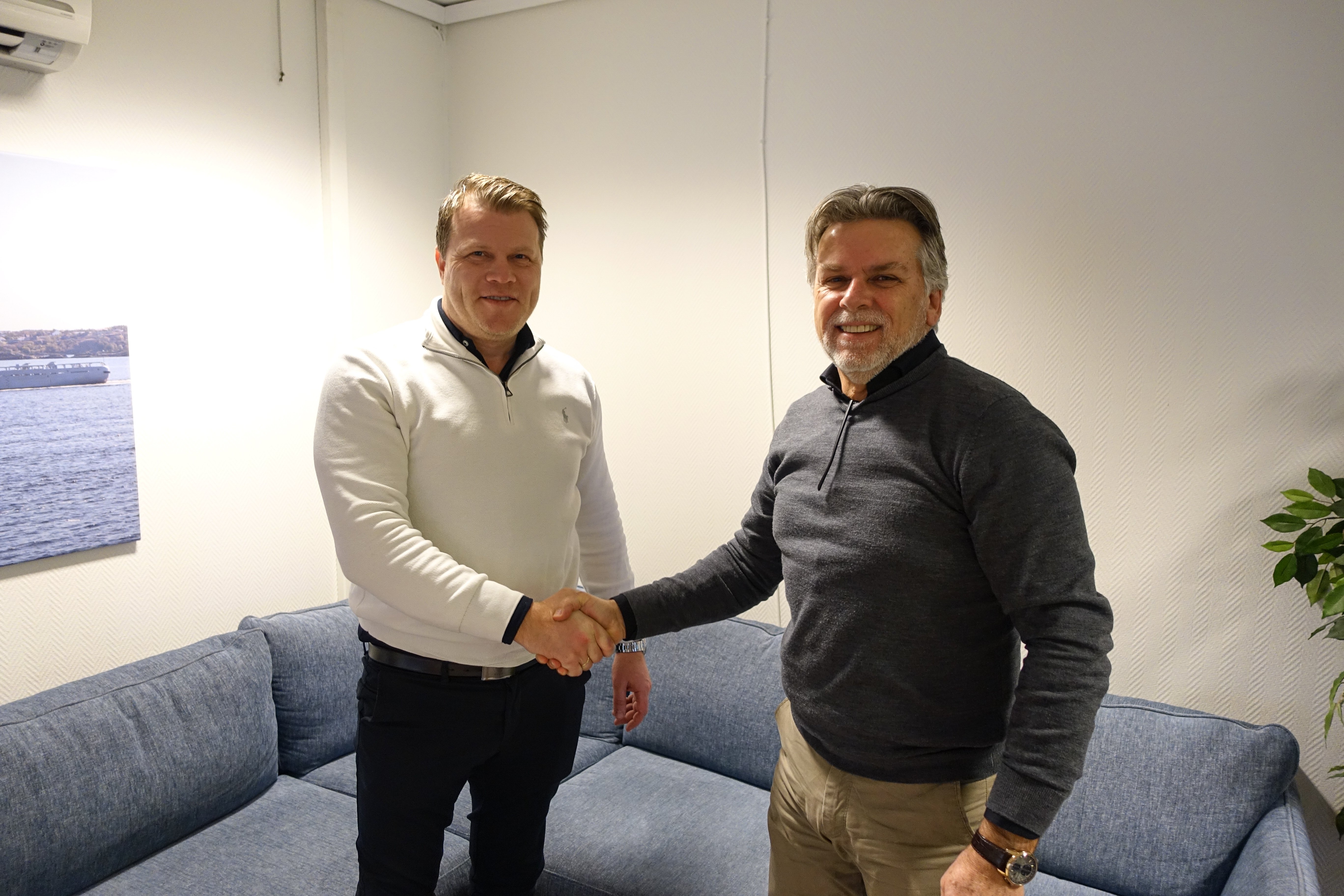 From the left to the right: Ronny Holm Dahlberg (MPNP CEO) and Gerard Haan (MTEE Sales Manager).
About Marine Parts & Propulsion AS - MPNP
Marine Parts & Propulsion AS offers inspection, service, repair, maintenance, overhaul, upgrade and modifications of various types of vessels and equipment.
MPNP carries out travel assignments both inland, abroad, offshore, vessels, farming, land-based facilities and industry. MPNP has entered into cooperation with local companies along the entire Norwegian coast, which means that they can offer service on their equipment at all times throughout the country.
Marine Parts & Propulsion AS
Stamsneset 100, 5252 Soreide, Norway
+ 47 56 12 3090
About Mitsubishi Turbocharger and Engine Europe
MTEE provides diesel and gas engine solutions and generator sets for marine, industrial, construction, agricultural and integrated power plant applications. MTEE operates in the regions; Europe, Middle East and Africa. The company is part of the Mitsubishi Heavy Industries Group and is located in Almere, the Netherlands.