Prax Engineering CC, based in Namibia, is now an official dealer of Mitsubishi Turbocharger and Engine Europe B.V. (MTEE). They are responsible for the sales and service of Mitsubishi Marine Engine and Mitsubishi Generator Sets in Namibia.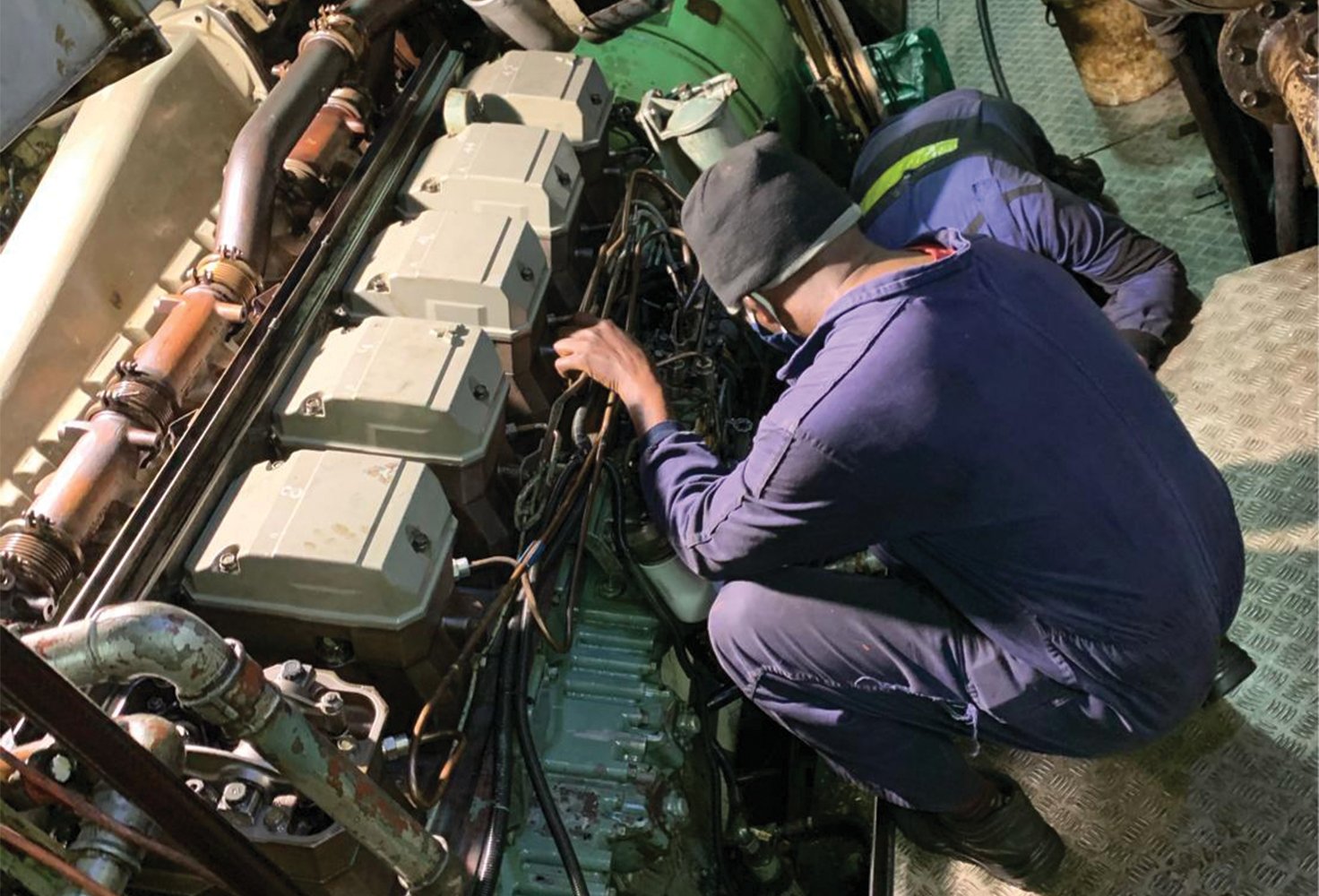 Prax Engineering CC is a strong service-oriented company located in Walvis Bay, Namibia. They focus on diesel mechanics and other civil and mechanical engineering services for marine and industrial applications. With over 15 service professionals and a wide range of expertise with diesel engines, Prax is able to provide a high level of service to its customers. Samuel Helao, Managing Director of Prax Engineering CC "I am proud that Prax Engineering CC is part of the MTEE dealer network. Through my experience working at Mitsubishi Heavy Industries Engine Systems Asia in Singapore (2002 - 2004) and working with Mitsubishi Engines in the market, I have come to know their reliability and high quality. The versatility of Mitsubishi Engines is shown by the wide range of applications in which they are used; water pumps, gensets for industrial and marine application, power trains for construction equipment, and many more. Mitsubishi has inspired me as a mechanical engineer in the way they build their products and operate."

The appointment of Prax Engineering CC is part of MTEE its expansion plan to bring Mitsubishi Engines and Generator Sets to the African market. "Walvis Bay is an important hub for a number of industries. It hosts a large international fishing fleet and is a key logistical port for the southern African region. Also, fish processing and mining are large industries in the area. By offering a strong sales and service partner in Walvis Bay we are able to support new and existing customers in the region. Therefore we are happy to welcome Prax Engineering to our family." Says Morten Brix, General Manager of MTEE.

Mitsubishi Marine Engines are available in an output range from 106 kW up to 3850 kW and are used in a wide range of applications such as fishing, ferries, tugs and tankers. They are preferred especially in applications demanding dependable, continuous operation combined with outstanding durability, excellent fuel efficiency and minimal requirements with respect to lubricants and spare parts.

The Mitsubishi Generator Set diesel lineup comprises a power output from 770 kVA up to 2935 kVA. These gensets can be found in a multitude of applications such as standby, emergency power, prime power for peak shaving and baseload power plants. They are built with reliable Mitsubishi Engines, Mitsubishi Turbochargers and a top-quality brand of alternators making them outstandingly reliable and excellent in performance.
Prax Engineering CC
8th Street East, Industrial Area
Walvis Bay
Namibia
www.prax-engineering.com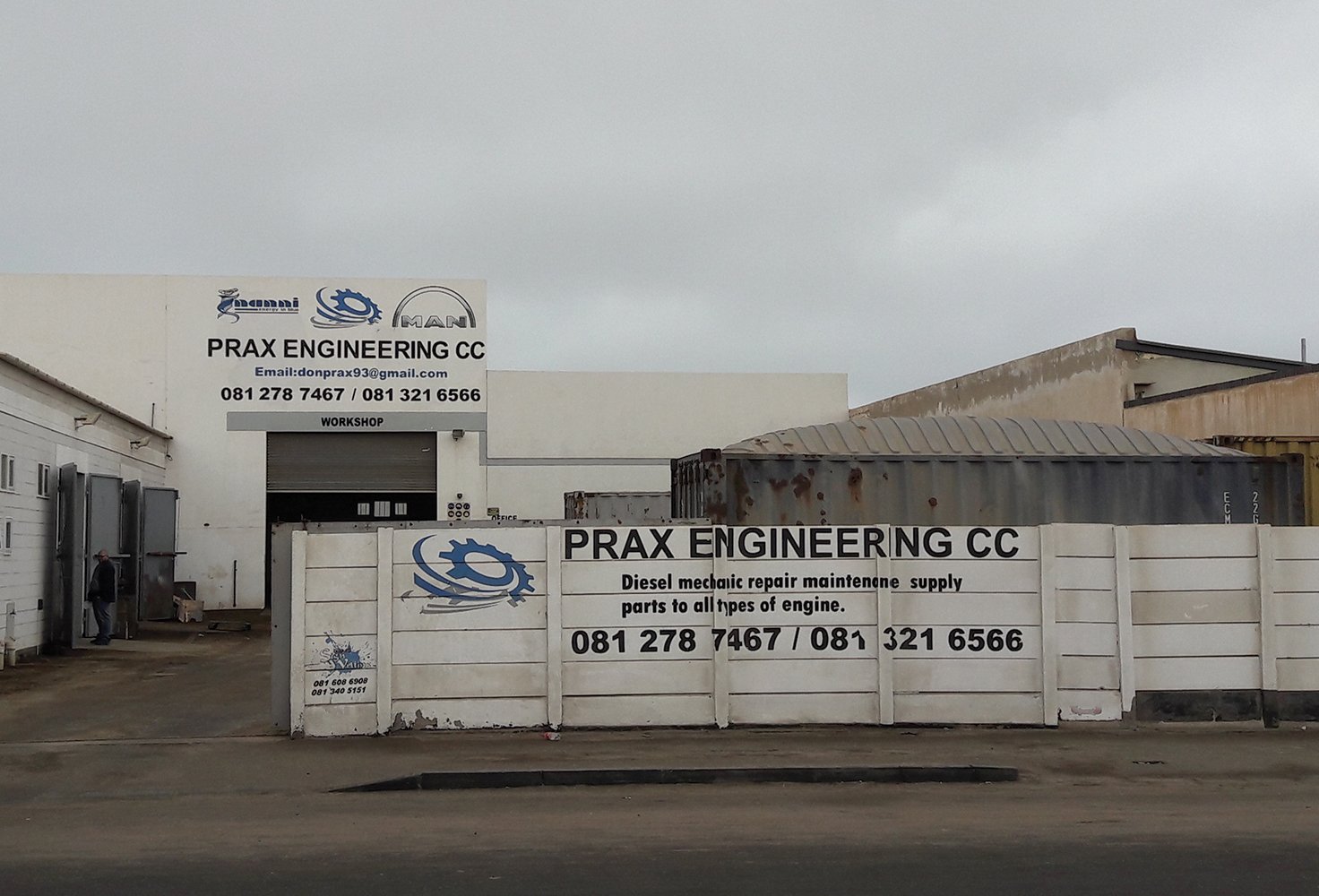 Workshop Prax Engineering CC in Walvis Bay, Namibia
About PRAX Engineering CC
Prax Engineering, established in 2014, offers various mechanical engineering services. The company's primary goal is to establish a premier mechanical workshop in Walvis Bay. The company is operating its workshop in Walvis Bay which is closer to 80% of its target customers.

About Mitsubishi Turbocharger and Engine Europe
MTEE provides diesel and gas engine solutions and generator sets for marine, industrial, construction, agricultural and integrated power plant applications. MTEE operates in the regions; Europe, Russia, Middle East and Africa. The company is part of the Mitsubishi Heavy Industries Group and is located in Almere, the Netherlands.