Almere, the Netherlands
We welcome Machinery Services Experts (MSE) as our official dealer of Mitsubishi Turbocharger and Engine Europe B.V. (MTEE). MSE is now responsible for the sales and service of Mitsubishi Propulsion Engines, Marine Generator Sets and Parts in Tunisia.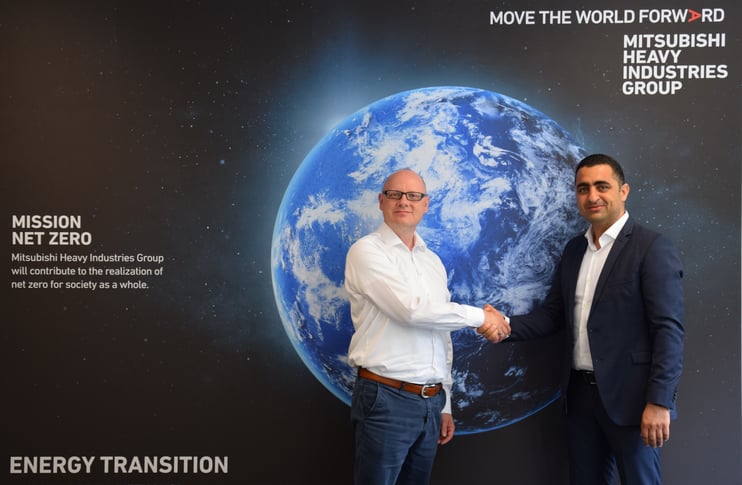 From left to right: Morten Brix (MTEE General Manager) and Amir SBOUI (MSE General Manager)
Selecting MSE International as the valued dealer for Mitsubishi marine equipment and services in Tunisia brings numerous compelling advantages.
With MSE International's extensive experience in servicing engines, offshore platforms, along with its unwavering commitment to customer satisfaction and expansive network in Tunisia, this choice is undoubtedly beneficial. Their expertise in the distribution and maintenance of marine engines and generators seamlessly aligns with Mitsubishi's dedication to delivering top-quality products.
Additionally, MSE's coverage of Tunis and Bizerte in Tunisia aligns with our long-term marine business strategy.
About Machinery Services Experts (MSE)
MSE has a keen experience in the oil& gas, maritime, and cement production sectors, and provides innovative and flexible capabilities in a wide range of expertise.
MSE is known in the marine industry, allowing them to manage operations efficiently. Their team, including technicians and engineers, is experienced in handling older equipment and adept at using modern technology to prolong the lifespan of the assets. Additionally, their global presence and established network of supply chain partners will ensure you have a reliable maintenance partner wherever you are.
Specialties
Diesel and Gas Engines Maintenance, combustion management specialist, rotating machines (pumps, compressors, etc.) marine dry-docking project management (engineering, maintenance planning, etc.)
Machinery Services Experts "MSE"
Avenue Beji Caid Essebssi, B1 Résidence AZIZ, Tunis, 1053, TN
+216 71 43 43 43
About Mitsubishi Turbocharger and Engine Europe
MTEE provides internal combustion engines and generator sets for marine, industrial and integrated power plant applications. MTEE operates in the regions: Europe, Middle East and Africa. The company is part of the Mitsubishi Heavy Industries Group and is located in Almere, the Netherlands.